Volterman Smart Wallet 5 functions; Alarm, GPS, WiFi, Battery, Camera
*Available for purchase now. International shipping.*
Description

FAQ

Comments

Backers
AVAILABLE FOR PURCHASE NOW. INTERNATIONAL SHIPPING.
PLACE YOUR ORDER ON THE CAMPAIGN.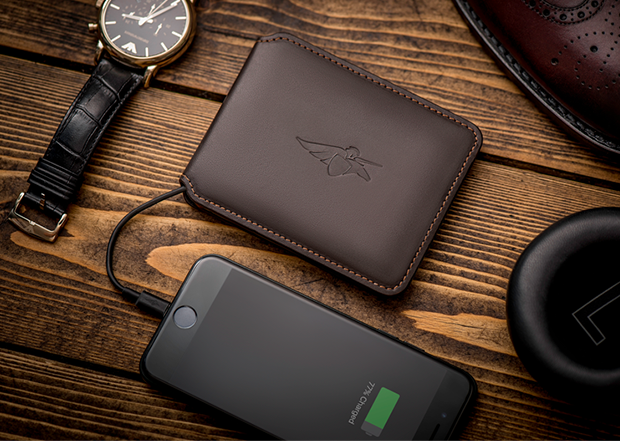 Now, one thing you always keep close will assist you more than ever
Built-in Power Bank
Distance Alarm System
Thief Detector Camera
Global WiFi Hotspot
Global GPS Tracker
[embedyt] https://www.youtube.com/watch?v=qAxre34qVMQ[/embedyt]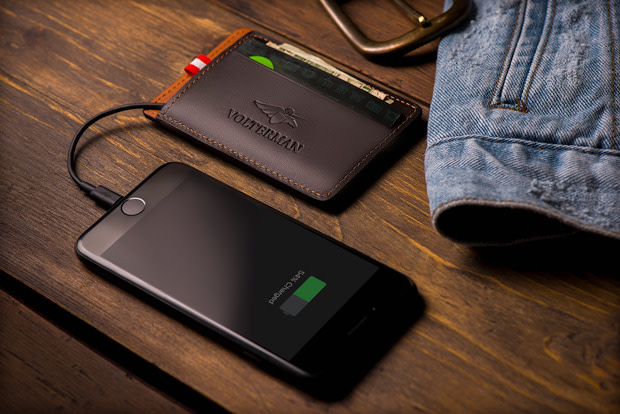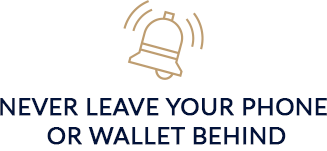 Bluetooth Alarm System doesn't only notify you every time youleave your wallet behind, it sends alarm signals when you leave your phone behind as well!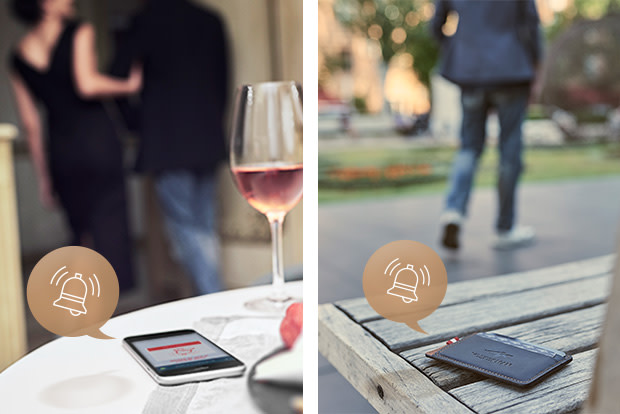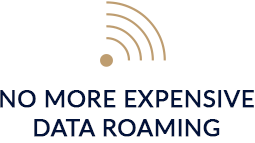 Wi-Fi Hotspot ensures you have internet, wherever you travel. The internet cost with Volterman is up to 3 times cheaperthan regular roaming charges.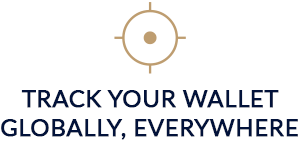 Global GPS system secures you from thieves and loss. From Australia to Alaska, track your wallet wherever you are in real-time.

There's a tiny camera in Volterman. Once your wallet is in lost mode, Volterman's camera pictures anyone who opens it and sends you the pics.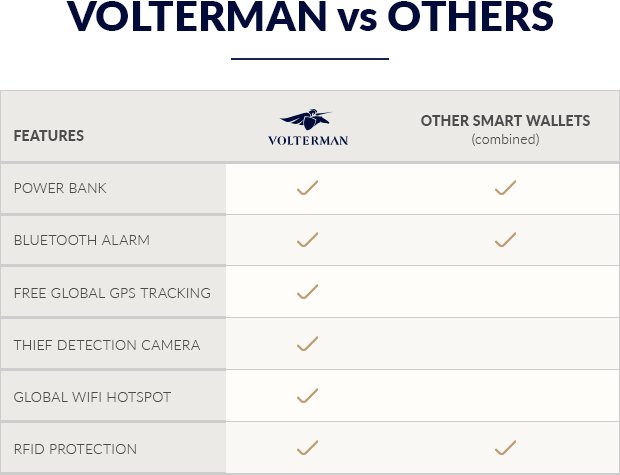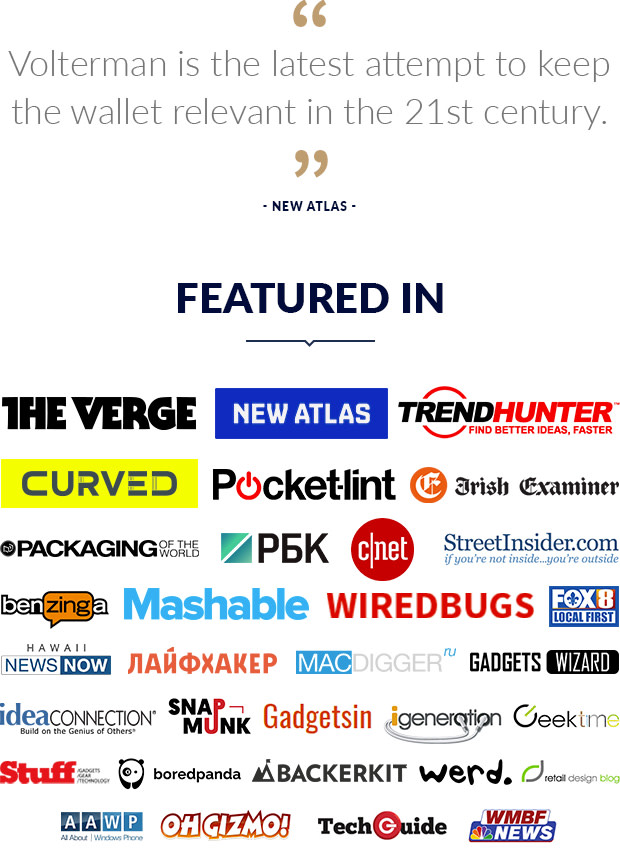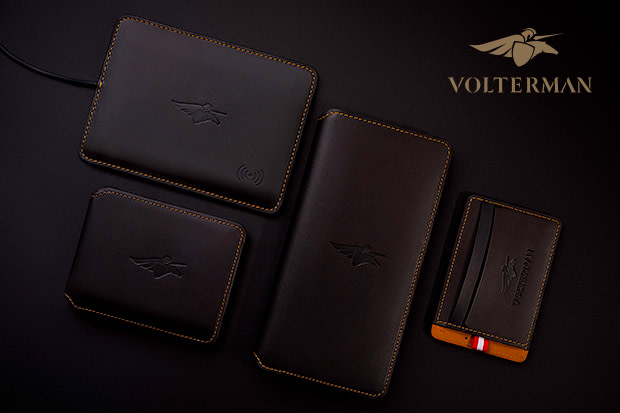 Slim, sexy and super powerful, it fits neatly into any pocket.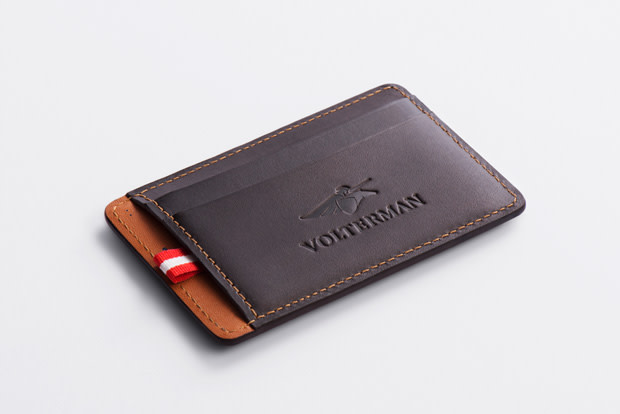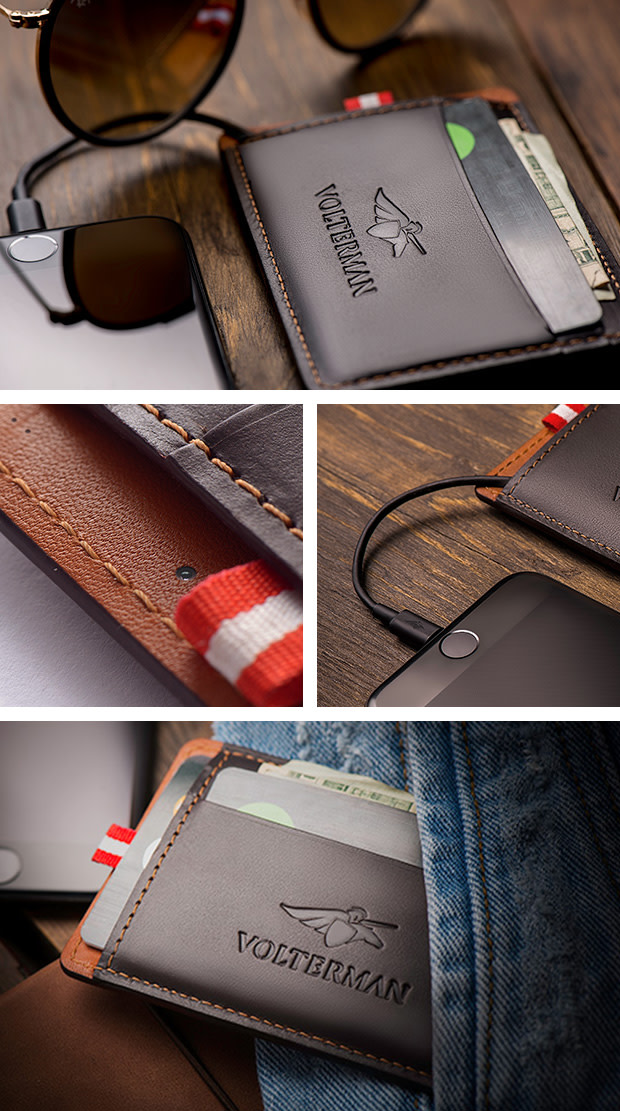 Elegant and extremely lightweight with enough room to store all your cards and cash.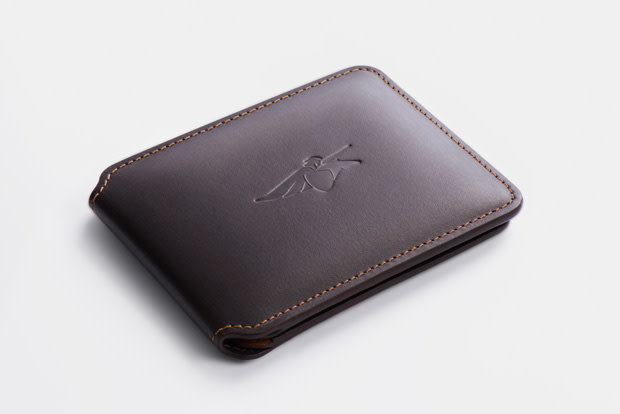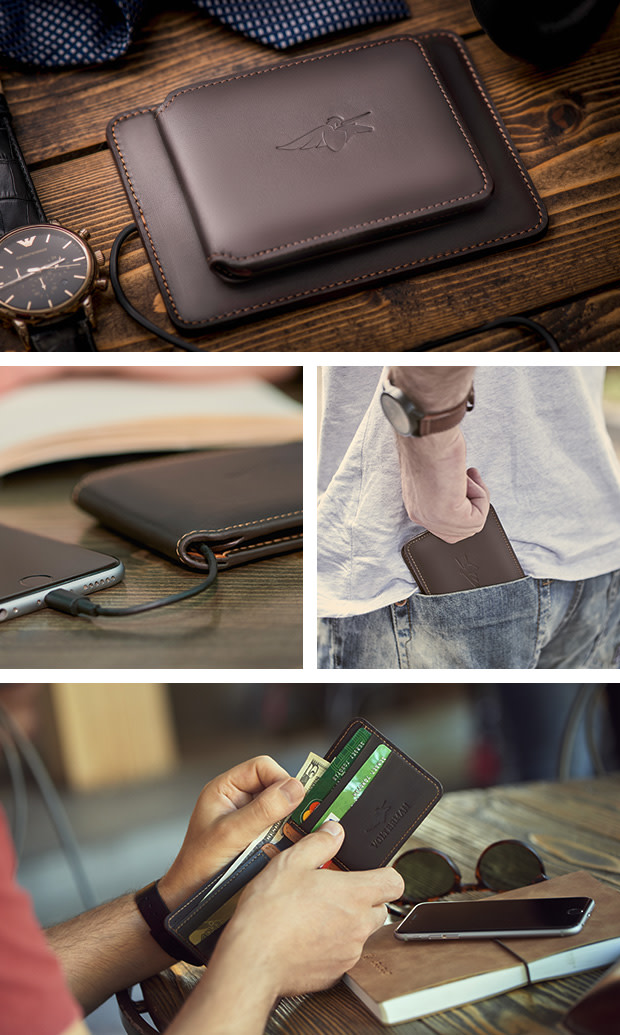 From passport to the boarding pass, take everything with you.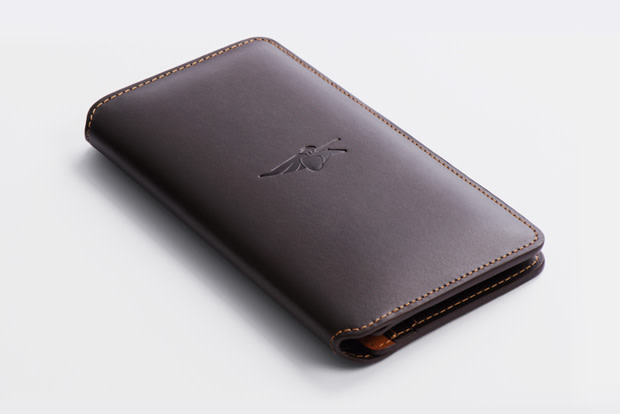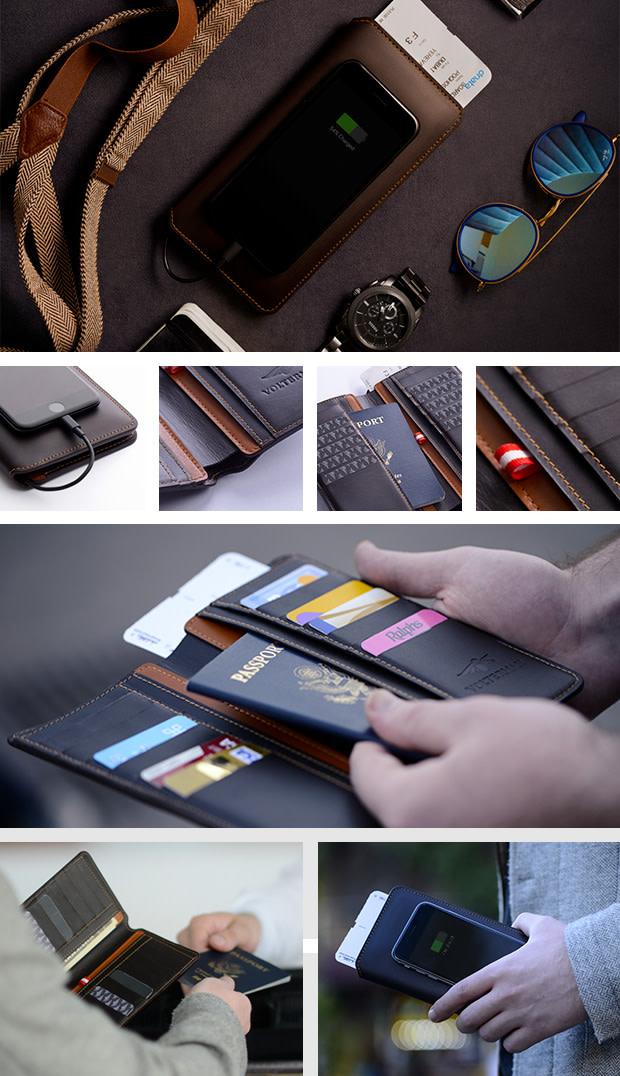 Volterman® is the World's most powerful smart wallet with 5 smart functions:
• Built-in Powerbank (from 2,000 to 5,000 mAh)
• Distance Alarm
• Global GPS Tracking
• Worldwide WiFi Hotspot
• Thief Detection Camera.
With all the tech inside, Volterman® is slim and lightweight made from premium quality materials.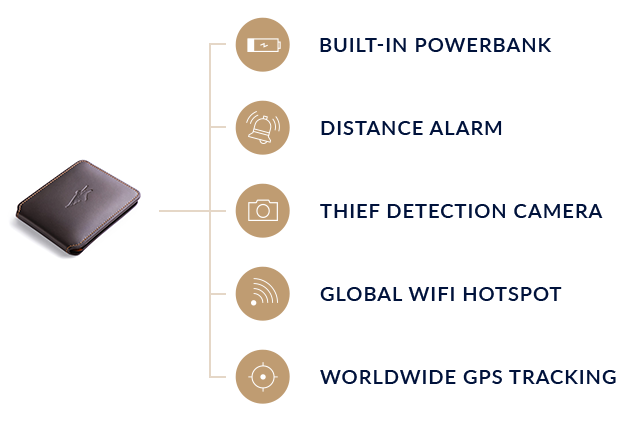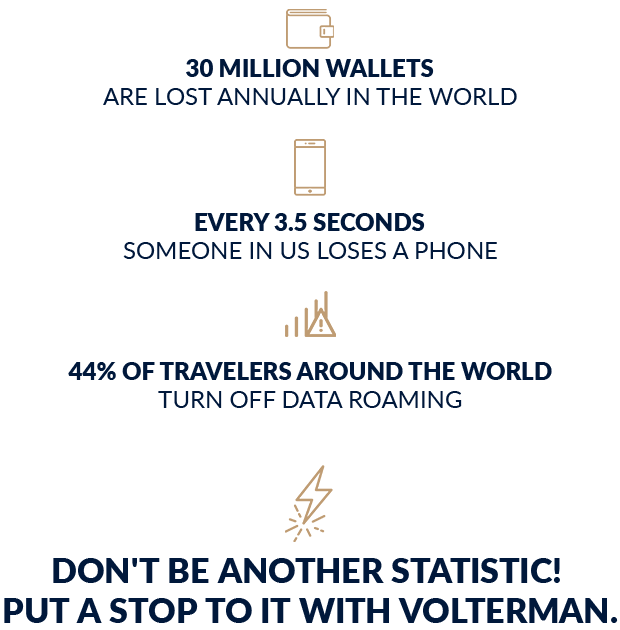 Built-in Powerbank fully charges your smartphone on the go. Works both wirelessly and with a cable. Extremely lightweightand thin.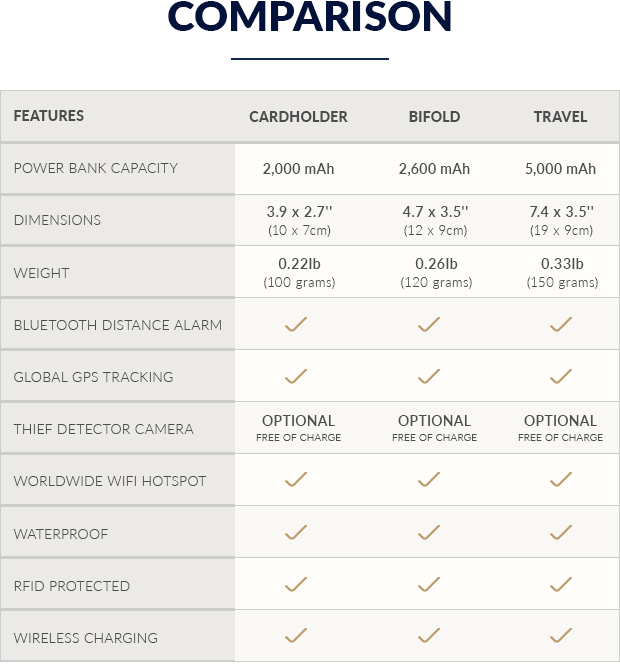 With every Volterman wallet you will receive 3 types of cables for Micro USB, iPhone and C-Type connector phones and a cable to charge your wallet. All cables are made from certified producers and are attached to with magnetic connector, which makes charging easy and fun.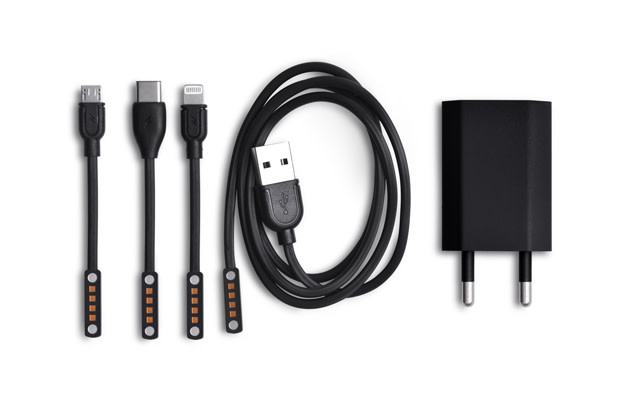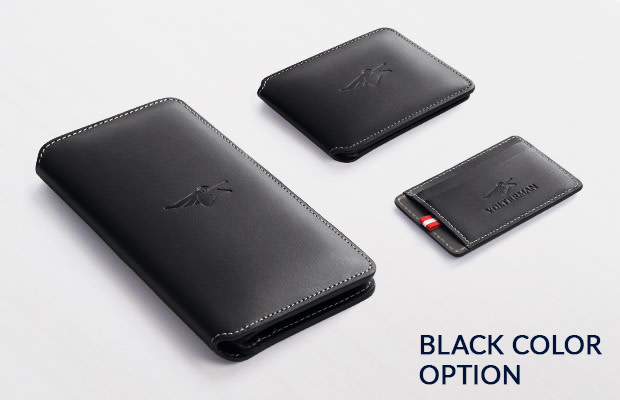 Can I order more than one wallet?
Yes. There is no limitation for the quantity you want to order.
What versions of Bluetooth Volterman supports?
Volterman supports versions 4.0 and above.
Can I switch off the automatic alerts when the wallet moves out of range?
Yes, you can disable alerts and push notifications from the App.
Is it possible for the wallet to explode?
The PCB along with the power bank inside are isolated with a very strong and resistant material (epoxide resin fusion) to keep it safe. The epoxide resin fusion doesn't allow oxygen to get in which makes it impossible for the battery to explode or be destroyed. It's also waterproof and it acts like a cooling system which prevents the battery from heating.
How many cards can I fit in the wallet?
It depends on what type of the wallet you choose.
The cardholder has 2 pockets for cards and 1 inner pocket. You can place up to 10 cards in it.
The bifold wallet has 6 pockets for cards and 2 inner pockets.
The Travel wallet has many pockets for cards, 4 separate inner pockets where you can place your passport, boarding tickets, and 1 bigger inner pocket is designed for various documents that one may need while traveling.
Can the wallet hold coins?
There is no separate pocket designed for holding coins.
How long does it take to charge the battery?
It takes 3-4 hours to fully charge the wallet and 3-5 hours to fully charge a phone depending on a model.
How does the wallet battery work?
Volterman wallets have a built-in power bank which can charge your phone through a cable or wirelessly. 10% of the power bank is used for the functionality of the wallet and the power bank of the wallet can be easily recharged from a wall socket or wirelessly too.
Will I be notified when the battery is low?
Yes, when there is only 10% of charge left in the power bank, you will receive a notification to recharge your wallet. Besides this, you can track the charge of your wallet anytime from the mobile application.
Can I replace the battery?
No, the battery is embedded in the wallet (for your security) and cannot be replaced or removed.
Is Volterman waterproof/resistant?
Yes, it's waterproof.
Does it have an RFID protection for my cards?
Yes, it has an RFID protection to keep your cards safe.
We plan to start shipping the wallets in November-December 2017, we will make sure that all wallets are delivered before Christmas.
What's the size of the wallets?
The dimensions of the wallets are as follows:
Cardholder - 10x7cm
Bifold wallet - 12x9cm
Travel wallet- 19x9cm
The weight of the wallets are as follows:
Cardholder - 100 grams
Bifold wallet - 120 grams
Travel wallet - 150 grams