YABUL COOK: Silicone Innovative Flameless Cooker. Purchase now.
*Available for purchase now. International shipping.*
Description

Comments

Backers
AVAILABLE FOR PURCHASE NOW. INTERNATIONAL SHIPPING.
YABUL Cook is the world's 1st flameless cooker made with silicone. It's lightweight, compact, eco-friendly! Works great for camping, outdoor activities, job sites, or during any disasters like earthquakes. No need to pack stoves or gas to cook a meal. Pack light with YABUL and enjoy a warm meal anytime, anywhere!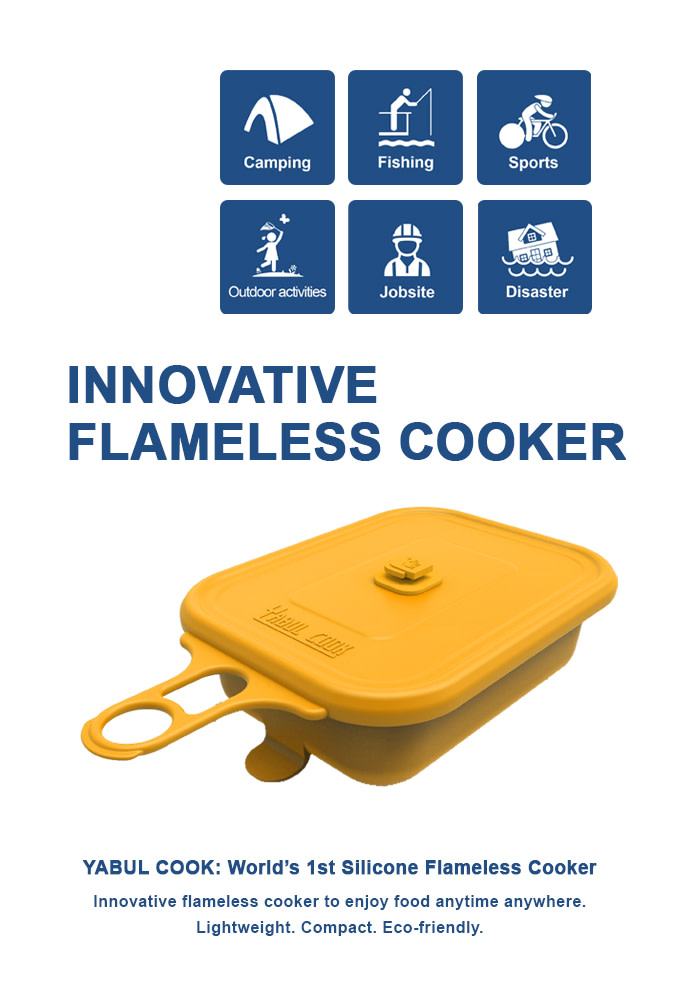 VIDEO: Easy Steps to use YABUL